Forlì, 20/07/2022
GEORGETOWN'S GLOBAL BUSINESS EXPERIENCE PROGRAM – Italian scaleup "NATLIVE" embrace the GBE professionals from Washington DC.
NatLive is proud to collaborate with the Georgetown University McDonough School of Business through its Global Experience (GBE) Program. NatLive has joined the list of leading companies worldwide that collaborate with Georgetown through this program. Georgetown's GBE program brings teams of Georgetown students together with managers of these companies for 3 to 4 months to find solutions to real-world business challenges. These projects often require substantial research and close cooperation and frequent discussions between the team of students and company managers. NatLive just completed a project that focuses on the application of Natlive's proprietary technology in a new and innovative area. NatLive and Georgetown plan to continue their collaborations in the coming years.
The Global Business Experience (GBE) is a required course for all MBA students at the McDonough School of Business at Georgetown University. It is designed for students to gain first-hand international business experience by conducting an actual consulting project for companies operating outside the United States.
GBE courses engage every year with about 90 companies in more than 10 countries since 1997. The projects address specific business or management issues, and the students are assigned to projects based on their specific interests, qualifications and experiences. Students withs and average of 30 years and over 7 years of work experience, these are mature professionals who bring considerable capabilities to the projects team under faculty supervision on high-quality consulting. They will hold periodic discussion with the designated contacts in the client company through videoconferencing and meeting with their faculty leaders. Then they will travel through countries to present their findings and recommendations to their respective companies.
Today it becomes more necessary than ever to activate technological transitions processes – Fabio Porcellini CEO at natLive - thus increasing the resilience of services provided and the well-being of the community. NatLive intends to guarantee the development and design of a digital ecosystem of our territories with the needs and objectives of different countries – He continues - Our OTT remote services will allow an agile management of the technical/administrative staff who will also be able to work and collaborate remotely. It will have a strong impact on the quality offered by public services and also facilitating a conscious application of digital competences by citizens for the upcoming smart cities. For this reason we have instructed MBA students from Georgetown University, to deliver a proposal based on our "Municipality" assets and technologies.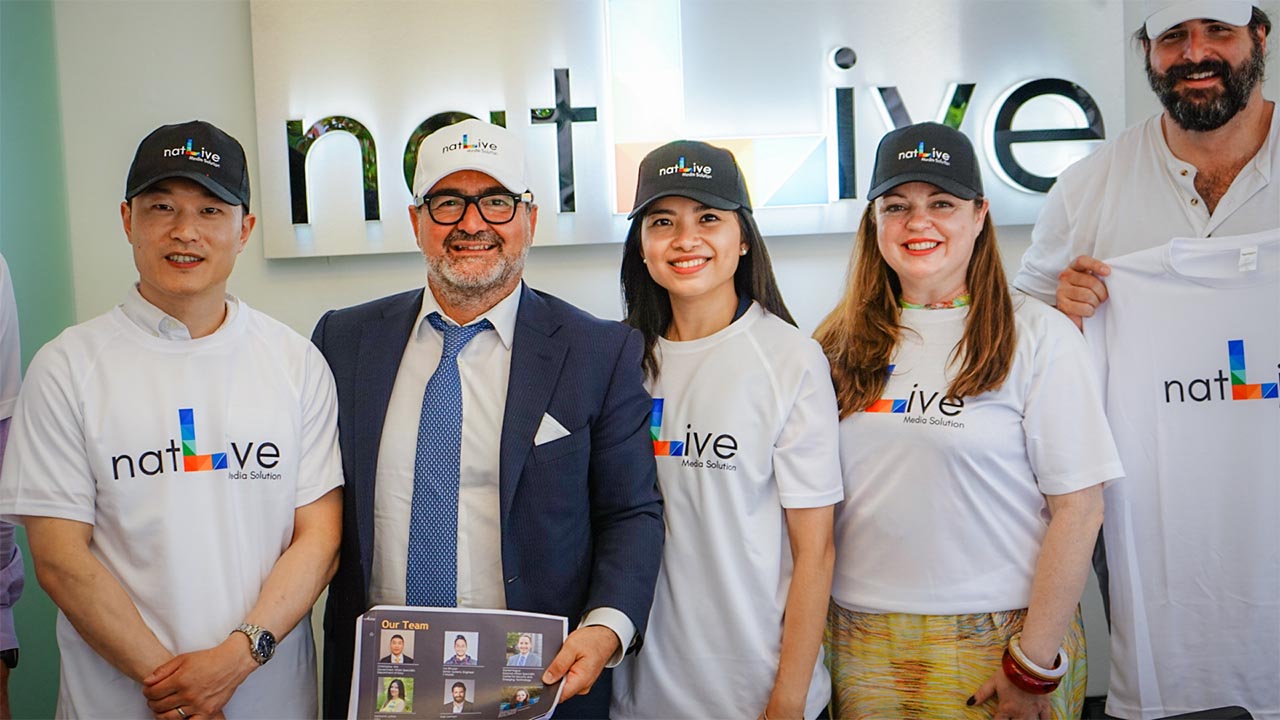 Make Tv your own, Now, Live
CONTACTS
NATLIVE SRL, Piazza Ordelaffi, 4
47121 FORLÌ (FC)
NATLIVE SRL, Via Gramsci n.5
47121 FORLÌ (FC)
NATLIVE SRL, Via Tortona n.27
20144 MILANO (MI)
USEFUL LINKS